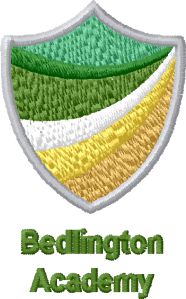 Blazer fits 
Students may choose from two fits of blazer:
Non-fitted blazer (formerly known as 'Boys' Fit'): non-fitted blazers are a straighter cut with the buttons on the right-hand side of the jacket
Fitted blazer (formerly known as 'Girls' Fit'): fitted blazers are more defined in the waist and a slimmer fit on the chest and shoulders, with the buttons on the left-hand side of the jacket 
We are working with our uniform manufacturer to remove any gendered references in the labelling of uniform items. At present, some items may still be labelled as 'boys' fit' or 'girls' fit'; please be reassured that both styles of blazer may be worn by all students. 
---
(Orders are processed every Wednesday & Saturday. Depending on stock availablity from our suppliers,
orders could take longer than 28 days to deliver. We shall endeavour to get the order dispatched ASAP.)
---

---
Please see our home page for store opening times & Contact information. This School is only stocked in our Bedlington Store.
---
SEPTEMBER BACK TO SCHOOL ORDERS
School Uniform cut off date for back to school is midnight 21st July 2024, we will do our upmost to get your order delivered before the start of term, subject to supplier stock availability.
Orders after this date are not guaranteed and can take over 28 Days due to supply and demand.