Bedlington Station Primary School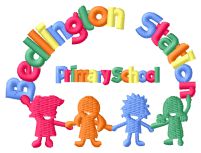 Currently we are producing stock for sale in our shop in Bedlington, Further information will be released shortly.
Thank you for your patience.

Note: If you want your order for the start of the September term, please order before 1st August to guarantee your order will be delivered in time. 

PLEASE NOTE.
THE COLLECT OPTION IS NOT AVAILABLE FOR YOUR SCHOOL WHEN ORDERING ONLINE. BUT YOU CAN COME TO OUR NEW EMBLEMATIC SCHOOLWEAR SHOP AND BUY YOUR UNIFORM DIRECT OVER THE COUNTER. ALL ORDERS PLACED ONLINE MUST BE PAID WITH POSTAGE AT TIME OF ORDERING.
The processing time for orders will increase as we head into the summer months. Please be aware that during our absolute peak time, orders can take up to 4 weeks to process. Occasionally we sell out of certain garments which may delay the processing of your order, however we always endeavour to get your order to you as quickly as possible.