St Bede's School & Sixth Form (EMB)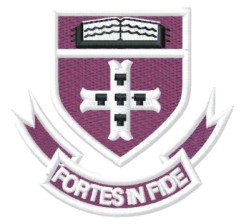 UNIFORM SPECIAL DEAL
ADD BLAZER, PE POLO OR RUGBY SHIRT & TIE TO CART FOR A DISCOUNTED UNIFORM PRICE
St Bede's School & Sixth Form, Consett Road, Lanchester, Durham, DH7 0RD.
---
Orders are processed daily, and we shall endeavour to get the order dispatched ASAP to you.
Please note that some items maybe supplier dependant with regard's to availability.
---

---
This School is only stocked in our warehouse and is not available to purchase instore.
---
SEPTEMBER BACK TO SCHOOL ORDERS
School Uniform cut off date for back to school is midnight 21st July 2024, we will do our upmost to get your order delivered before the start of term, subject to supplier stock availability.
Orders after this date are not guaranteed and can take over 28 Days due to supply and demand.